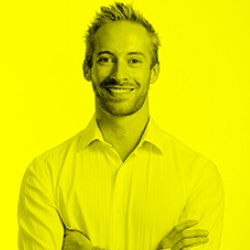 Stewart Gillies
With a strong background in business and communication, Stewart works with companies and individuals to improve performance and effectiveness in the areas of emotional intelligence, communication skills and influence.

Stewart hails from the UK where he grew up in Shakespeare's home town of Stratford-upon-Avon. He came to Australia in 2002 and studied at Monash University where he gained a BSc before starting his professional career with L'Oréal.

At L'Oréal, Stewart initially worked in sales, selling professional products to business owners. He then moved into marketing where he developed strategy and collateral to support the sales team.

Since joining Red Sky in 2007, Stewart has been involved in all aspects of the business including delivering programs, creating innovative content and developing business.

Stewart is the Gen Y representative of Red Sky. When he's not delivering programs in his energetic style, he's usually in some corner of the world doing something that few people would ever consider. He recently returned from a 3 month stint of intensive Shaolin Kung Fu training with a 32nd generation master in Northern China.
Back to Team