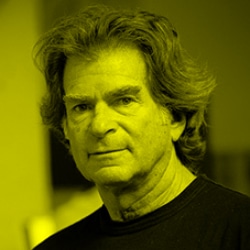 Hank Fieger
Hank Fieger is a professional observer of human behaviour. He began his career in the training and development field in 1976, when he was trained as a coach by Timothy Gallwey, acclaimed author of The Inner Game of Tennis, helping him to develop a staff of trainers.

Hank has worked with many Fortune 100 and Fortune 500 companies in over 20 countries. He has developed a specialty in Behavioural Executive Coaching, Team Building, Executive Presentation Skills, and Leadership Communication Skills, using a model of open and honest communication. By combining his knowledge in both the fields of business and psychology, he found that he could help others in the required skills of "people management", and leadership. He especially enjoys working with executives who have strong technical or financial backgrounds.

He is the author of the book, Behavior Change…A View From the Inside Out, published by Morgan James Publishing.
Qualifications
Bachelor of Arts (Economics and Business Administration), Moravian College
Associate Professor, EADA Business School, Barcelona, Spain
Visiting Professor, TEC de Monterrey, Cuernavaca, Mexico
Back to Team