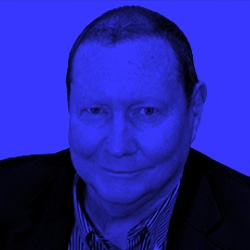 Geoff Mulray
Geoff has been delivering high level executive coaching and business communication skills based programs internationally for over 20 years.

He has trained senior executives around the world as well as high profile individuals and teams including the Wallabies and the Australian Cricket team. Beyond this, Geoff has been involved in devising and creating cutting edge new coaching programs including Presentation Mastery and a new Corporate Story Telling program for senior executives.

He has held senior roles in sales, marketing and general management at organisations including 2MMM (Sydney's leading commercial radio station), Mattingly Advertising and Rogen International and has consulted extensively to corporations both in Australia and internationally.

Geoff brings a huge depth of global experience across numerous industry sectors.
Qualifications:
Certificate of Marketing, University of N.S.W
Acting qualification from Ensemble theatre
Korn Ferry Hay Group Accreditation:

Emotional and Social Competence Inventory (ESCI)
Organizational Climate Survey (OCS)
Back to Team