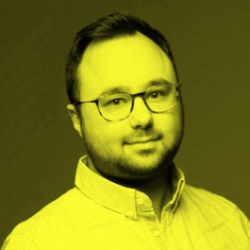 Dan Raica
Dan is a creative marketing and brand specialist driven by the desire to have a positive impact and deep purpose in all the projects he undertakes. He works with people and organisations to help them stand-out in an increasingly noisy digital media landscape and to have a meaningful and lasting impact on their audiences and stakeholders. His experience working across large international enterprises, start-ups and NFP/NGOs has allowed Dan to always pitch to the right audience and offer the best fit-for-purpose approach, regardless of strategic ambition, audience size, budget or internal capacity.

Dan was born in Romania and migrated to Australia with his family when he was young embracing the Australian culture and facing the challenges and wonders of a first-generation immigrant. Always fascinated by the arts and creative technology, he pursued this passion as a B. Multimedia (Media Studies) at Swinburne University part-time, whilst working as Digital Producer and Program Manager. At his core, Dan is a project manager who thrives leading creative and technical teams towards achieving strategic and tactical visions whilst connecting with diverse stakeholders to always achieve the right outcomes.

Dan currently holds Head of Marketing roles at Red Sky and education start-up Maths Pathway, leading a tight-knit and talented team of creative and technical specialists to create engaging and educational content that inspires students and professionals alike. When not out directing videos, making websites, running strategic/creative meetings or sending emails, Dan enjoys bike riding, making things with his hands, and mowing his lawn.

Back to Team