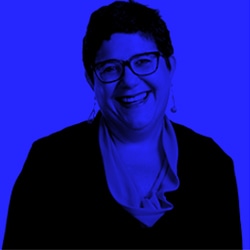 Annette Charak
Annette has spent most of her professional life improving other people's written communication, whether editing legal and business documents or training lawyers and other professionals to write better.

After completing her BA and LLB, Annette qualified as a lawyer. Keen to travel, she then moved to London, where she worked in legal publishing for several years. Always passionate about a well-written document and its importance in communication, Annette was hired by Allen & Overy in Brussels to improve the English communication of the lawyers there. Training lawyers to write better in the first place, as well as editing their documents, was central to Annette's role.

Since returning to Australia in 2005, Annette has run her own consultancy, building training programs in written communication for a range of legal and non-legal clients. Annette's strong personal reputation is built on her ability to work with clients with diverse skill levels, her flexibility in meeting her clients' needs, and a wealth of knowledge and experience. In May 2012, Annette joined the Victorian Bar, where she is building a practice in commercial, tax and administrative law.
Qualifications
Bachelor of Arts, University of Melbourne
Bachelor of Laws, University of Melbourne
Master of Tax, University of Melbourne (part-way through)
Back to Team