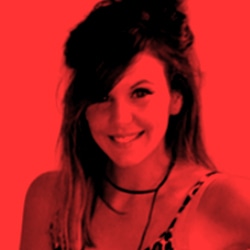 Natalie Scanlon
Passionately motivated by social justice, and intrigued by the written word, Natalie has extensive experience in copywriting, law and communications. She is also the Founder of International Copywriting Agency, Written Communications.

Natalie studied a Bachelor of Journalism, Communications and International Development at Monash University, as well as Law at a Postgraduate level with RMIT. This extensive tertiary knowledge has introduced Natalie to various exciting roles within legal firms across Melbourne, as well as the Financial Ombudsman Service where she streamlined written communications in aim of developing stronger professional relationships with both internal and external Applicants, Financial Service Providers and Stakeholders.

Her ability to communicate across borders, cultures, and countries brings an open and raw approach to writing at a time where #selfies are bombarding our internet servers. She has worked with global brands, and high-profiled Australian businesses, while encouraging a hands-on approach to writing. There is so much more to learn than what's 'in the books'.

Natalie is an extremely passionate, up-beat professional, who values a culture of forward thinking, creativity and encouragement.
Back to Team